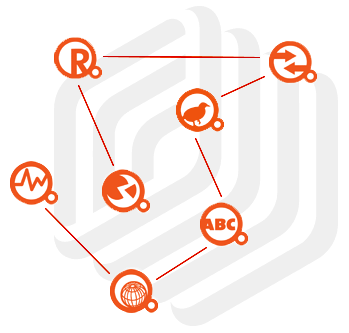 Open and extensible.
Hundreds of data loading, data transformation, data modeling, and data visualization methods with access to a comprehensive list of data sources like Excel, Access, Oracle, IBM DB2, Microsoft SQL, Sybase, Ingres, MySQL, Postgres, SPSS, dBase, Text files, and more! Easily integrate your own specialized algorithms into RapidMiner by leveraging its powerful and open extension APIs.
Advanced analytics at every scale – perfect for big data.
In-memory, in-database and in-Hadoop analytics for every size data source. RapidMiner Studio breaks away from the limitations of traditional data analysis tools and allows you to work with large data sources.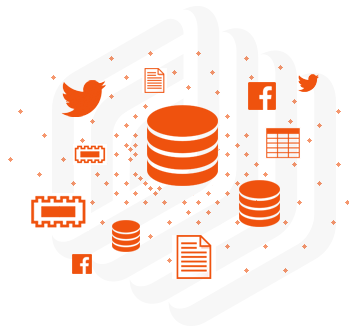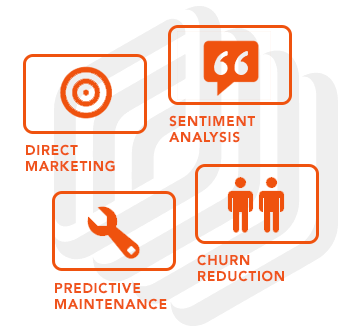 New in RapidMiner 6:
Start making predictions in 5 minutes or less with application templates.
The fastest, most reliable analytics platform ever. RapidMiner 6 includes brand-new templates for churn reduction, sentiment analysis, predictive maintenance and direct marketing. A data analysis toolbox has never been more user-friendly or more powerful.
Runs on all major platforms and operating systems.
RapidMiner Studio runs on every major platform and operating system. With more and more employees bringing their own devices, you need flexibility in how and where your analytics are processed. Do business as you want, on the operating system of your choice.